WHAT YOU GET:
Driver's education class is open to all students approximately 14.5 years of age or older.
Includes state required 30 hours of classroom instruction and 6+ hours of behind-the-wheel lessons and observation.
All class materials and full insurance coverage provided.
MR. DRIVER'S ED, LLC OFFERS MORE:
Retired teacher from Cedarburg School District
Over 30 years of driver's education experience
Masters of Education from National Louis University
Wisconsin DPI (Department of Public Instruction) certified/licensed teacher
All work and instruction takes place in the classroom - no home work
Most up-to-date instruction for current vehicles and traffic
DMV exam given in class to get learner's permit
Remedial or extra behind-the-wheel available
Several programs to choose from
Multi-media PowerPoint-driven class - students will hear it and see it to help visual learners
HELPFUL LINKS:
Motorists' Handbook
Visit Wisconsin DOT
Schedule Road Test Appointment
Visit Wisconsin DOT
APPLY TODAY
IT'S AS SIMPLE AS 1.2.3
Complete the Steps Below — Classes Fill Up Fast


Fill Out and Complete Contract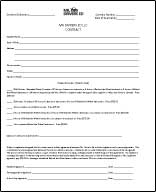 (Click form to download)
Print and fill out contract.
Sign, date, and mail completed contract to:
Mr Drivers Ed
101 Falls Road
Suite 217
Grafton, WI 53024
(Please include $50 deposit)
If registering for a class that begins in one week or less,
please email Mike at: mrdriversedllc@gmail.com

Professional, friendly and reliable Mr. Driver's Ed is fully licensed by the State of Wisconsin Department of Transportation to provide teen driver education.